Surface treatment and cleaning
Suitable products for surface treatment and protection or possible repairs are extremely important in the industry. We should not forget about regular cleaning, thanks to which the equipment will be in good condition for a much longer time. The LOCTITE® brand provides its customers with all products from these categories, you just have to choose. From cleaners to degreasers for parts and hand, to activators, surface primers, dehumidifiers and repair agents for unpredictable fault which require immediate and effective solutions.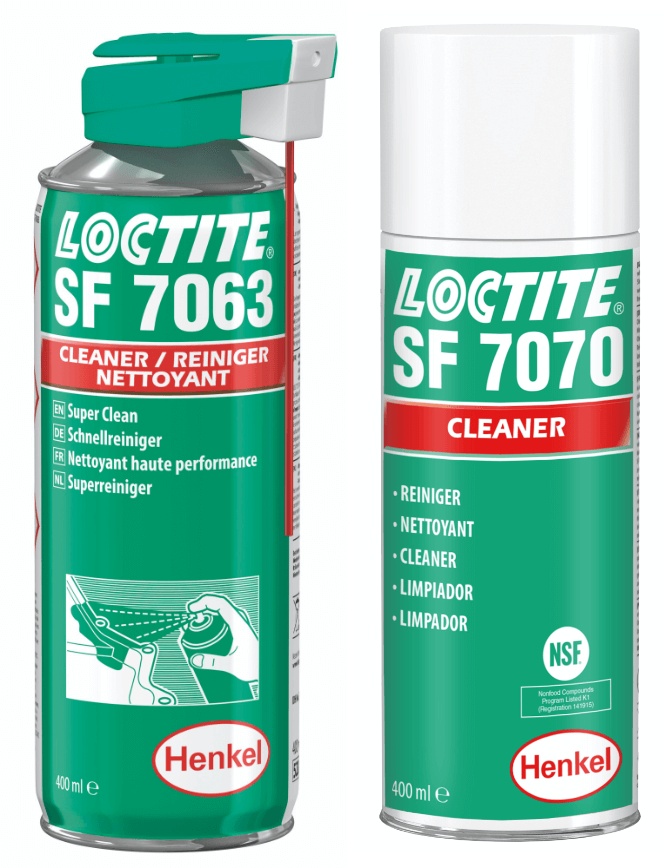 LOCTITE® products for industrial cleaning also remove strong contamination.
LOCTITE® products for industrial cleaning can easily cope with residues of sealant, glue or grease. At the same time, these products clean the parts before applying the adhesives or serve to degrease the work surfaces.
LOCTITE® cleaning products are also designed to remove resistant impurities from hands.
When working in industry, human hands will undoubtedly also become dirty. The LOCTITE® brand also has three highly effective, gentle and degradable hand cleaners in its portfolio.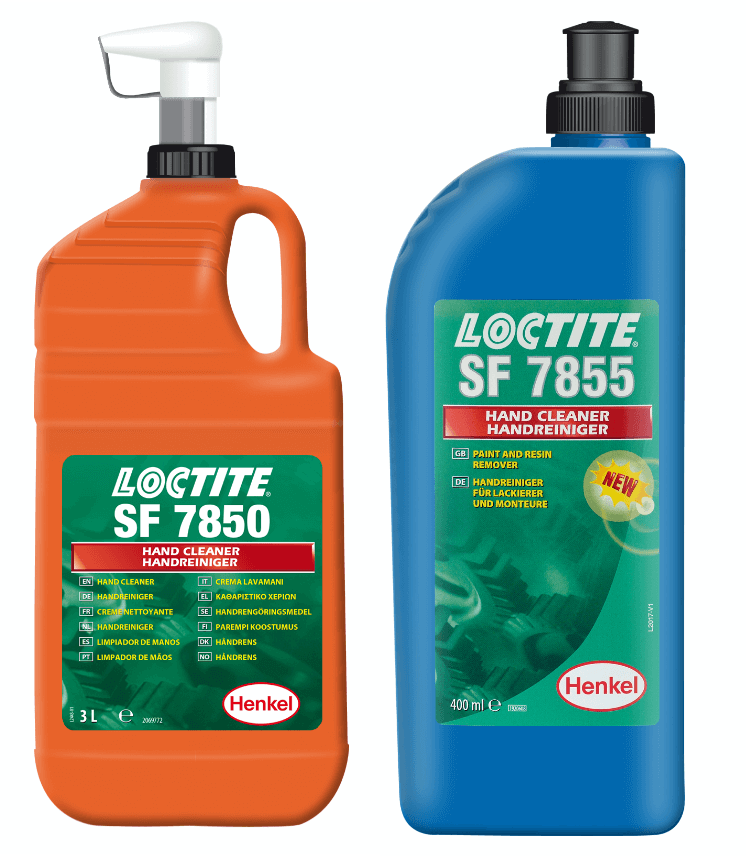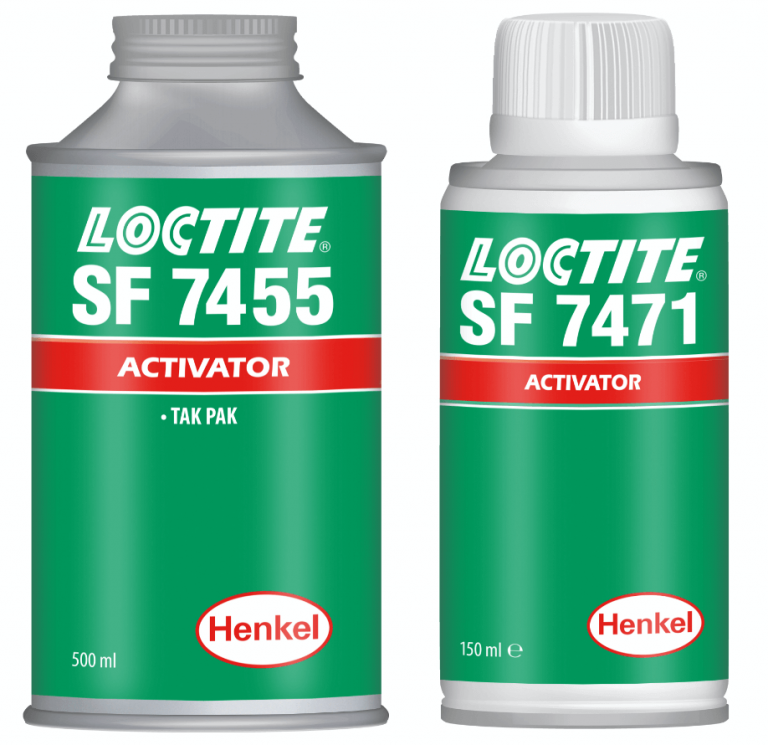 LOCTITE® activators are used before the adhesive is applied, for the adhesive to cure faster.
LOCTITE® activators are usually applied before the use of the adhesive and serve to increase the cure speed of the adhesive. However, they also have other functions. They protect plastics prone to cracking and provide a better appearance to the glued bond. Sometimes activators are applied even after the adhesive has been applied to harden its residues. Activators are also used for modified acrylates and also for securing threads or gaskets.
Surface preparation, primers
Surface preparation with LOCTITE® products will ensure better effectiveness of other products.
Thanks to the application of the LOCTITE® surface preparation agent (primer), you will ensure better adhesion of the adhesive to the material. The use of primers guarantees a better result when using other products from the LOCTITE® portfolio.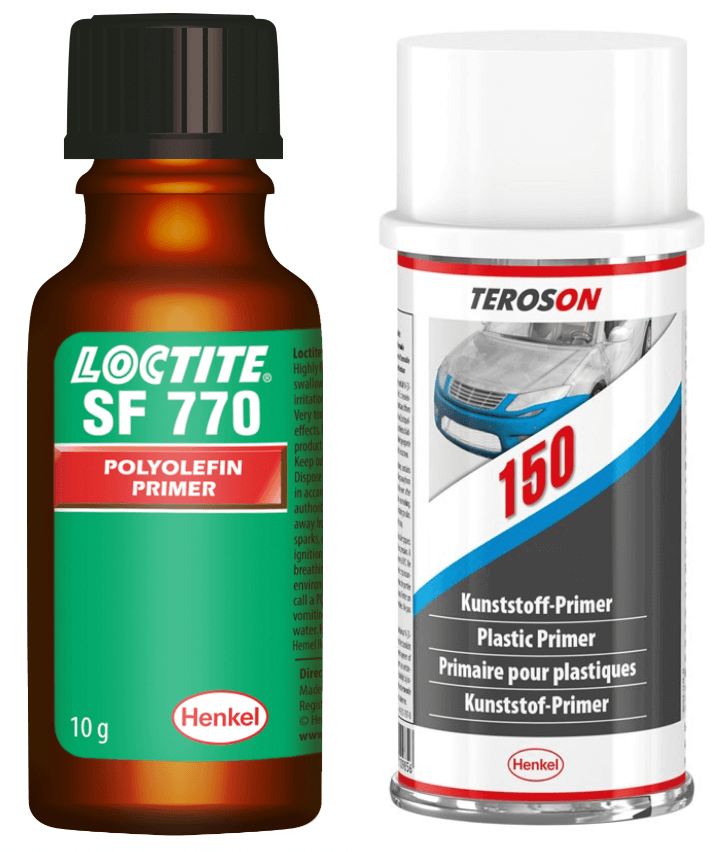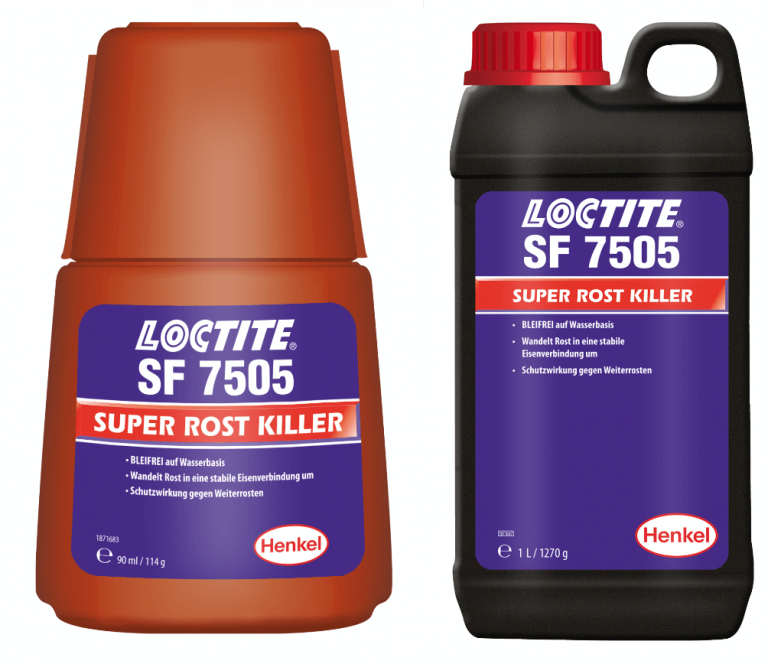 LOCTITE® products designed to protect the surface of the area protect against damage.
LOCTITE® products designed to protect the surface of the area protect against damage, such as corrosion. At the same time, these products can also serve as protection against tampering thanks to visual detection on modified components.
LOCTITE® emergency repair products quickly resolve unpredictable situations.
There are situations in every industry which need to be resolved as soon as possible to avoid long downtimes. This is exactly what LOCTITE® products for emergency repairs with easy application are suitable for. These products include, for example, preparations for detecting leaks and their subsequent sealing, for sealing with a tape, or products for releasing corroded parts.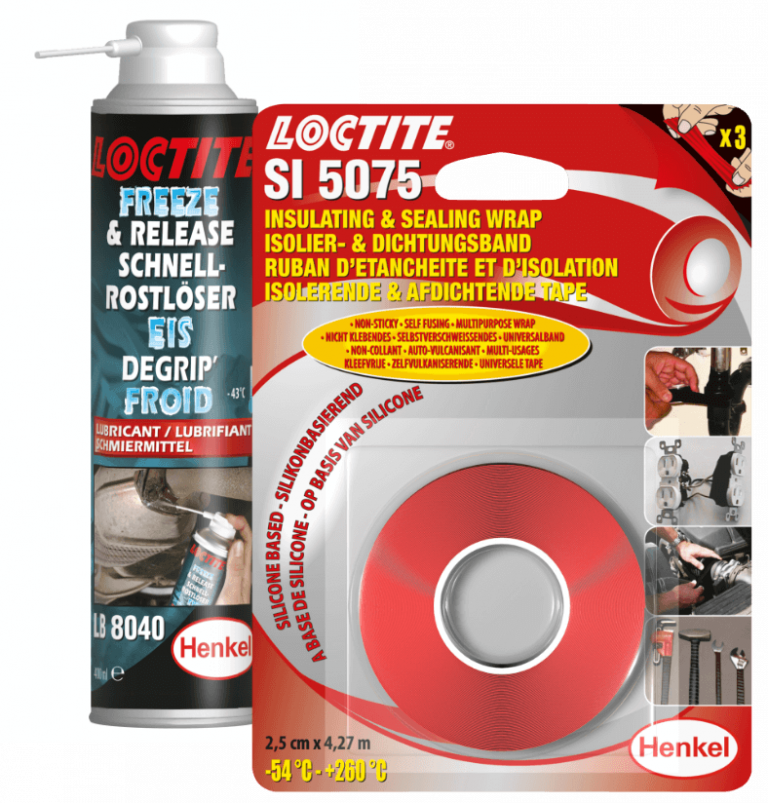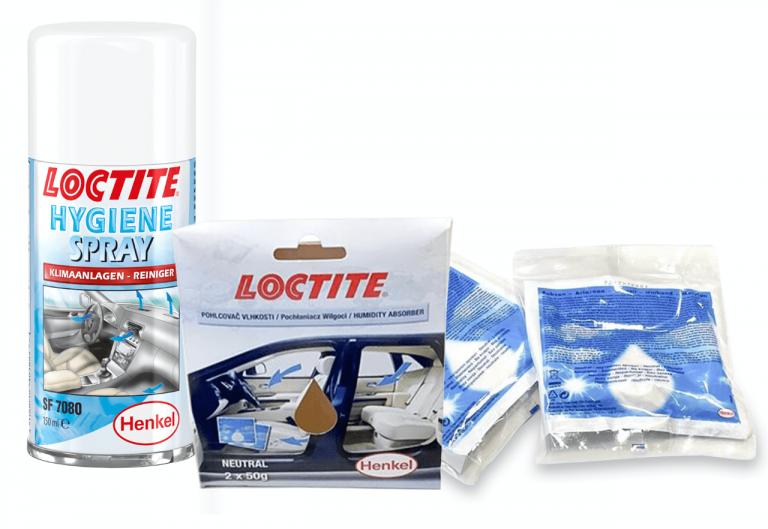 LOCTITE® Dehumidifiers absorb excess moisture and counteract mould growth.
Freezing or fogging of your car window from the inside will no longer be your problem. LOCTITE® dehumidifiers effectively absorb excess moisture, which also prevents the formation of mould, the spread of bacteria or mites and unpleasant odours. Not only will your glass, but also the upholstery will remain dry as LOCTITE® dehumidifiers protect these reliably.