Equipment and accessories
The LOCTITE® portfolio of products also includes products used for the application of individual products in the form of manual or semi-automatic application equipment, guns and systems. They have been designed to meet the needs of different customers and operations. Whether for single-user operation or automatic production lines, LOCTITE® always has the right solution. Spare parts and various other important accessories are also available for each device.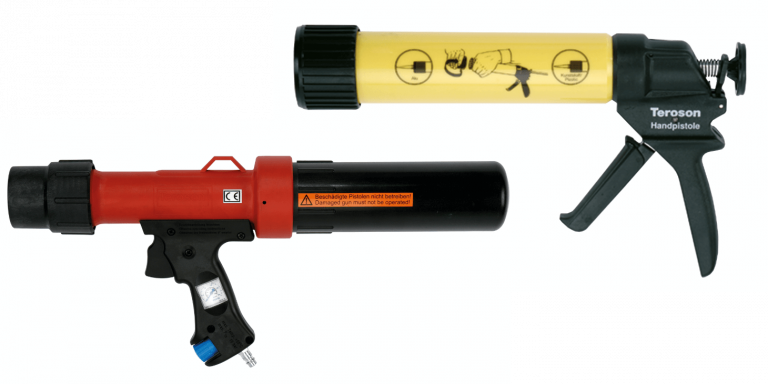 Dispensing and application systems
Dispensing and application systems include manual or semi-automatic devices.
LOCTITE® dispensing and application systems include hand-held applicators for 1 or 2-part cartridges, hand-held dispensing guns, mixers and nozzles. The portfolio also includes manual and semi-automatic dispensing systems and equipment for light curing.
LOCTITE® accessories, we choose, for example, application needles or protective aids.
Accessory products include complementary products for light curing equipment, protective equipment or application needles with different internal diameters.