PVDF - Polyvinylidenefluoride
PVDF is an opaque semi-crystalline thermoplastic fluoropolymer. It is characterized by excellent chemical resistance in the absence of disadvantages in terms of low mechanical properties or problematic processing, which can be observed with other fluoroplastics. PVDF material has a melting point of 171°C. The company AFINIS Group® sells PVDF material in the form of standard warehouse semi-finished products in the form of bar plates intended for processing.
Colour and material design*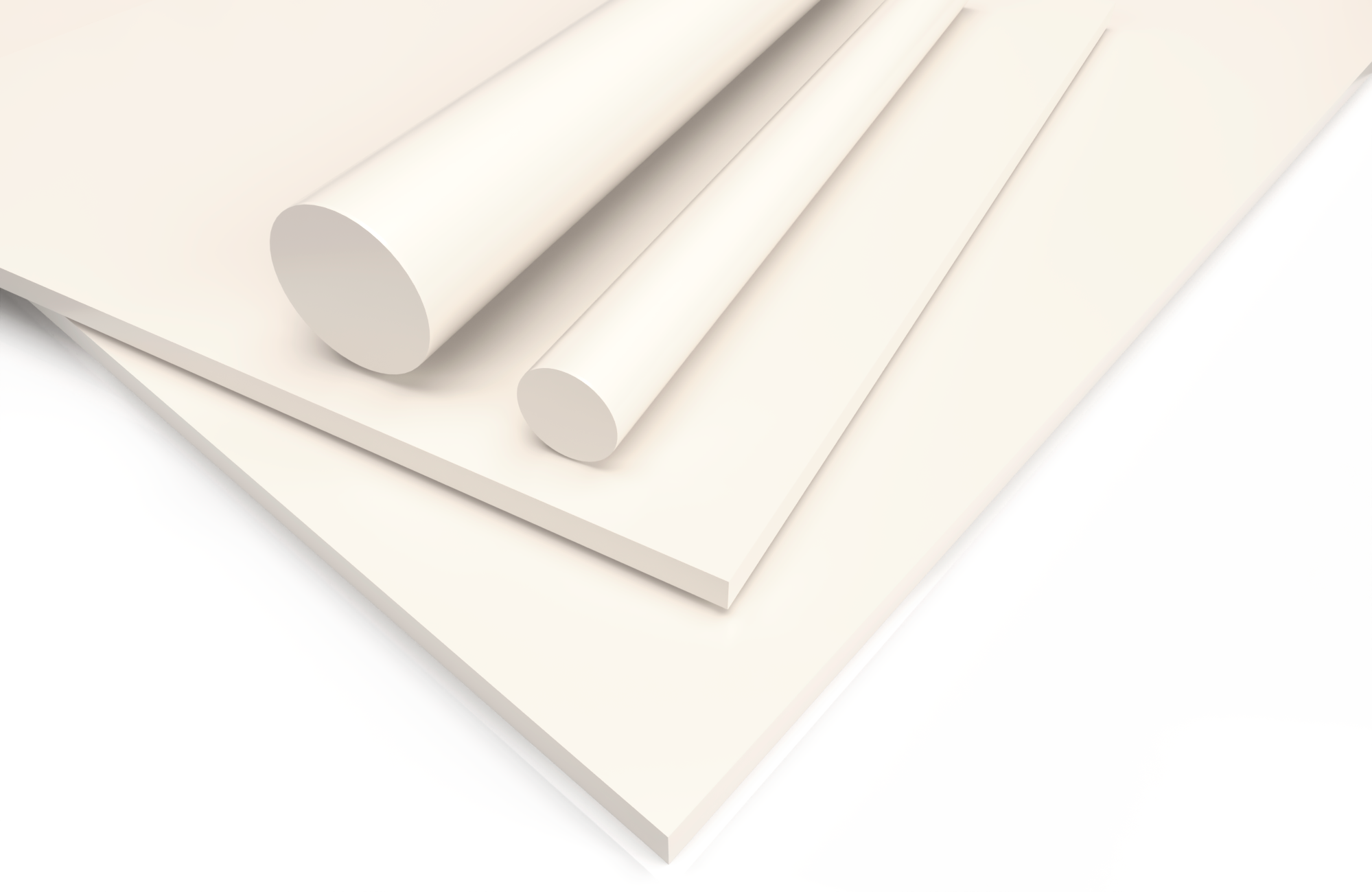 PVDF Natural
* other colour and material designs on request
Advantages of the material
high temperature resistance

excellent chemical resistance

very good resistance to aging 
Modifications
Design type
Štandardné rozmery
sheets – size 1,000 x 2,000 mm, thickness 1-150 mm / we can also supply additional cuts on request

rods – length 1,000 mm, diameter 10-200 mm
Other dimensions on request.