PA nylon is generally a semi-crystalline thermoplastic with low density and high temperature stability. Polyamides are among the most important and useful thermoplastics due to their excellent wear resistance, good coefficient of friction and very good properties in terms of temperature resistance and impact resistance. At the same time, polyamide nylon shows very good chemical resistance. It is a plastic particularly resistant to the action of oils. This excellent balance of properties makes it an ideal material to replace metals in applications such as automotive parts, industrial valves, insulators and railway joints. It is also ideal in other industrial applications that have high design requirements, such as high strength, toughness or weight reduction.
Different types of nylon-based plastics are often referred to by numbers such as 6, 66, 12 and 46. These numbers refer to the molecular structure of the nylon polymer, with each type of structure having different properties. The most common polyamide plastics are extruded Nylon 6, cast PA 6 and Nylon 66 (PA 66).
Nylon tends to absorb moisture, so it has weaker dimensional stability than other structural plastics. The properties of polyamides range from hard and tough PA 66 to soft and flexible PA 12. Depending on the type of material, polyamide products absorb different amounts of moisture, which, in addition to the dimensional stability of the final machined parts, is subsequently also influenced by the properties of nylon.
In addition to the above facts, there is a noticeable difference between nylon additional sheets produced by extrusion and cast additional sheets. Extrusion can usually produce smaller machined parts in larger series, while casting can usually produce a number of larger parts with less internal stress. Certain properties of extruded and cast nylon parts can be modified by using different fillers.
We keep PA material, commonly referred to as nylon, in standard stock as semi-finished products for further processing in the form of plastic sheets, rods and tubes.
Colour and material design*
PA 6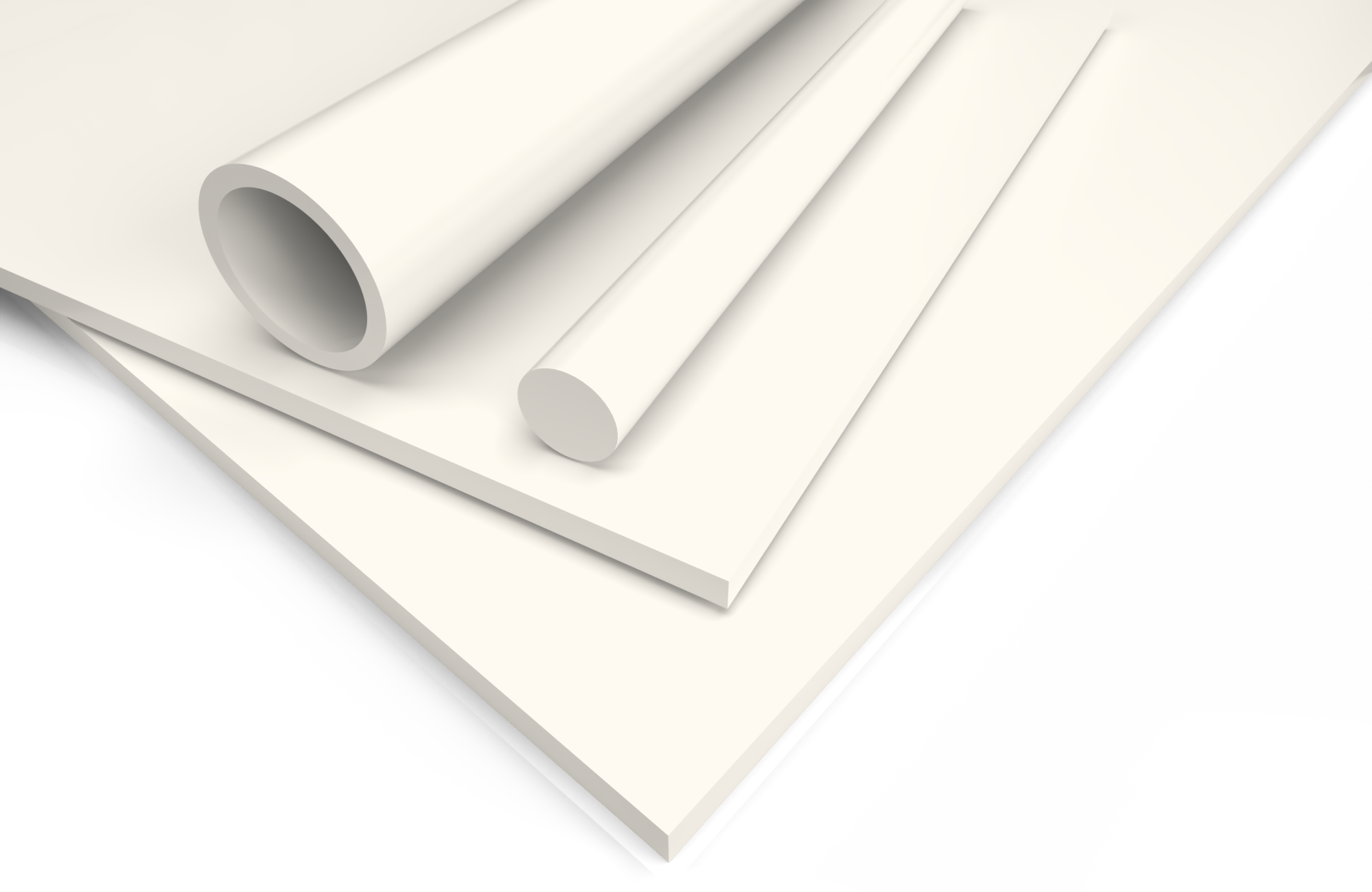 Natural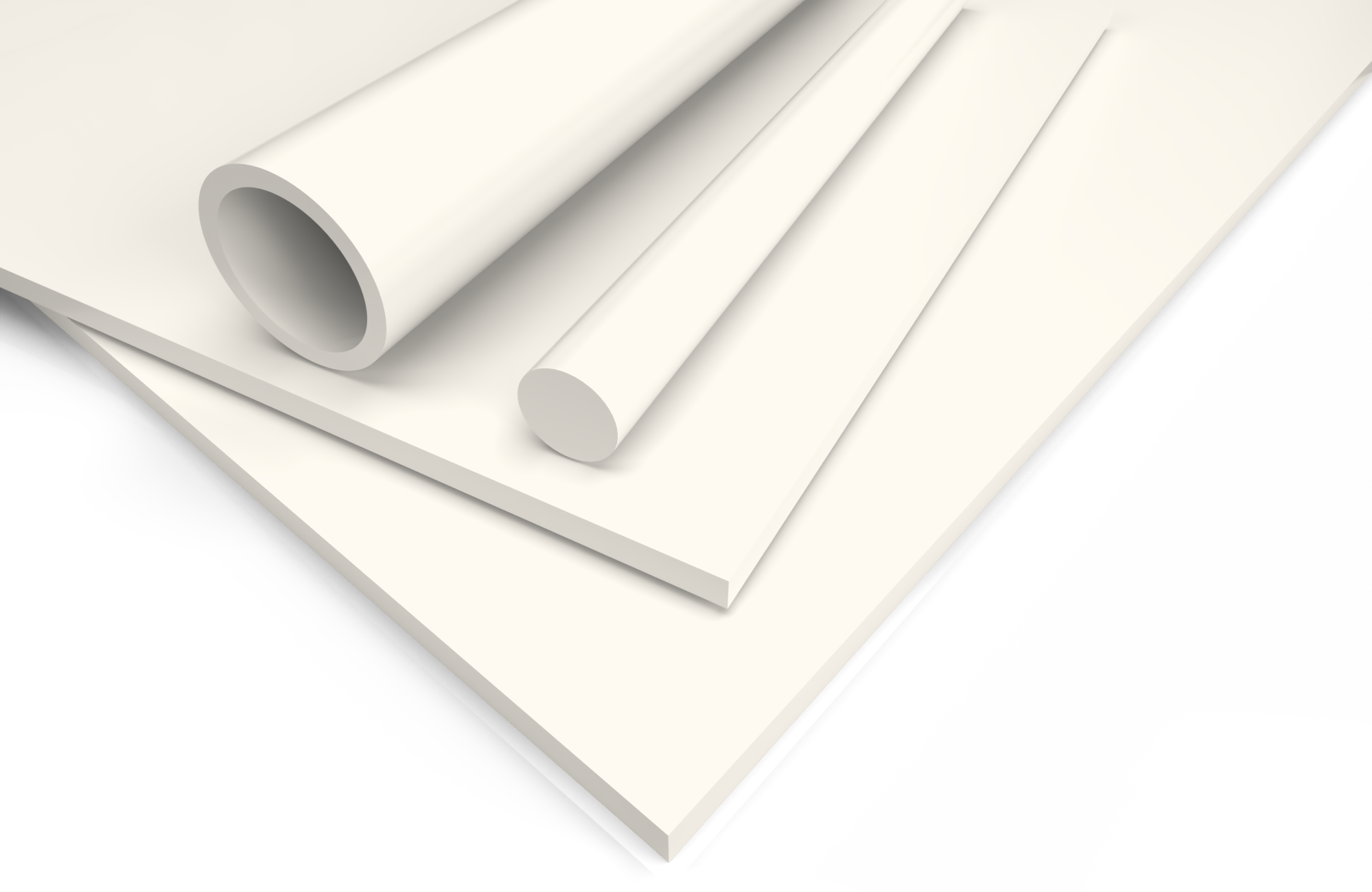 Natural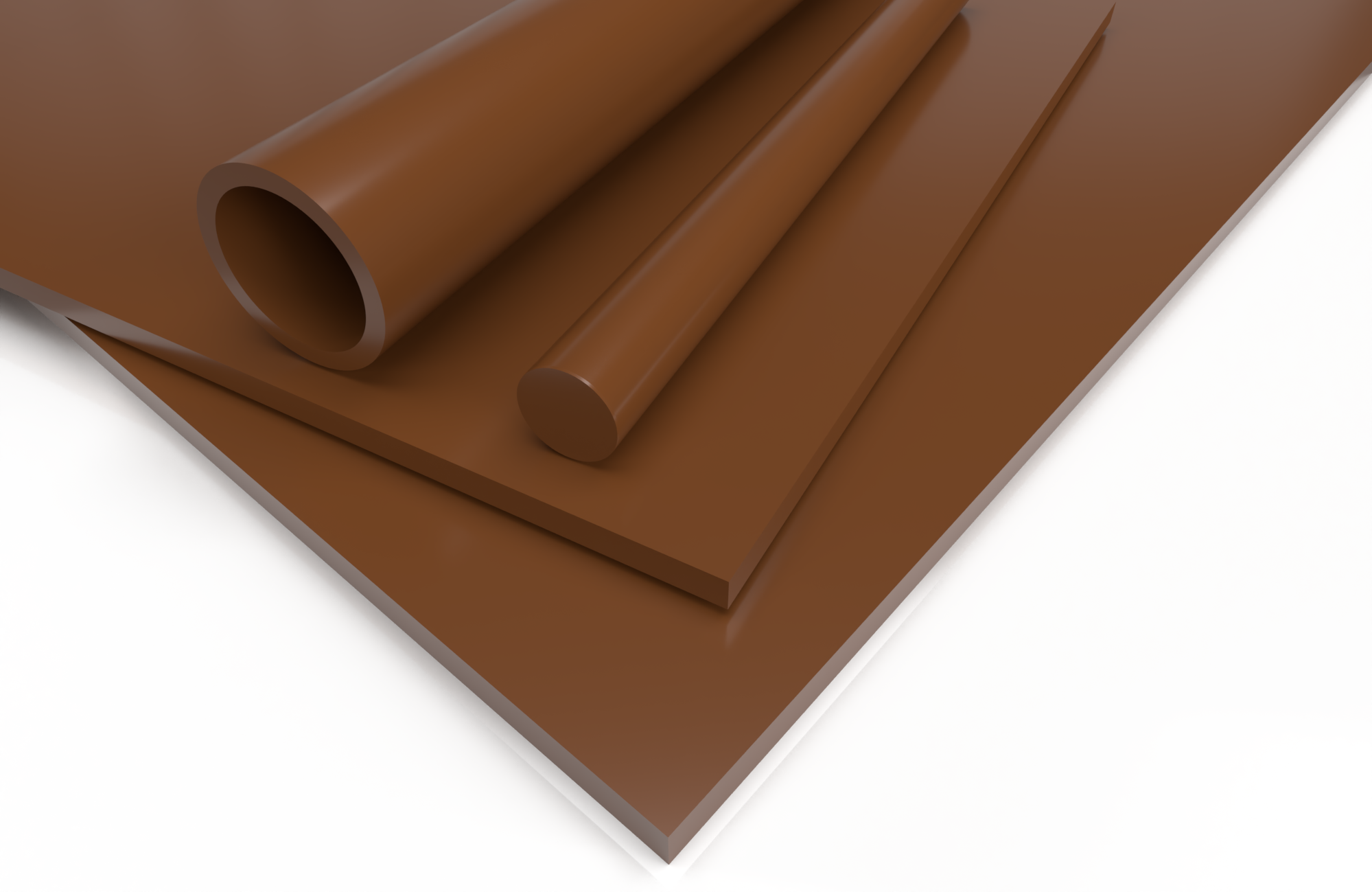 Brown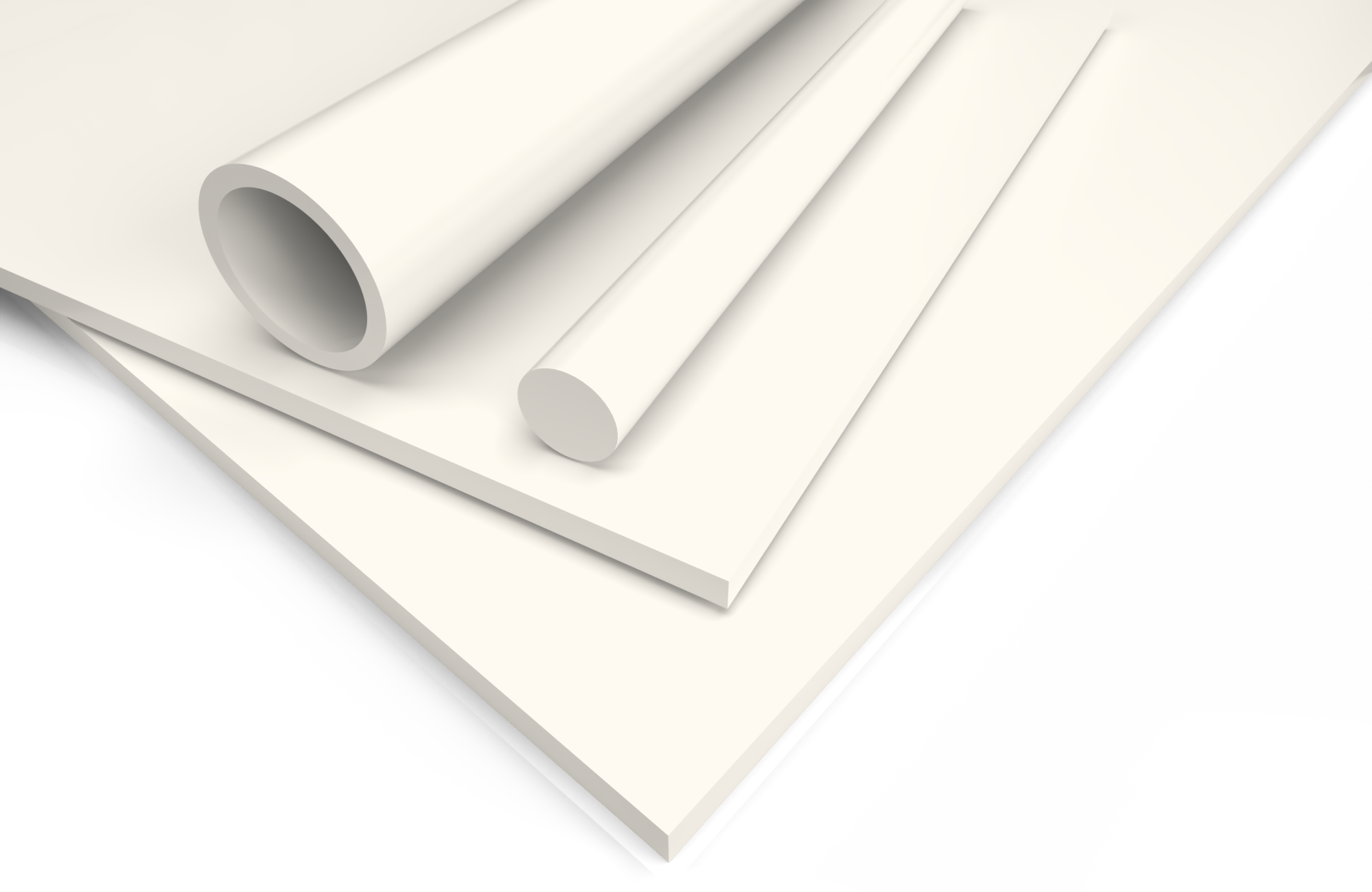 Natural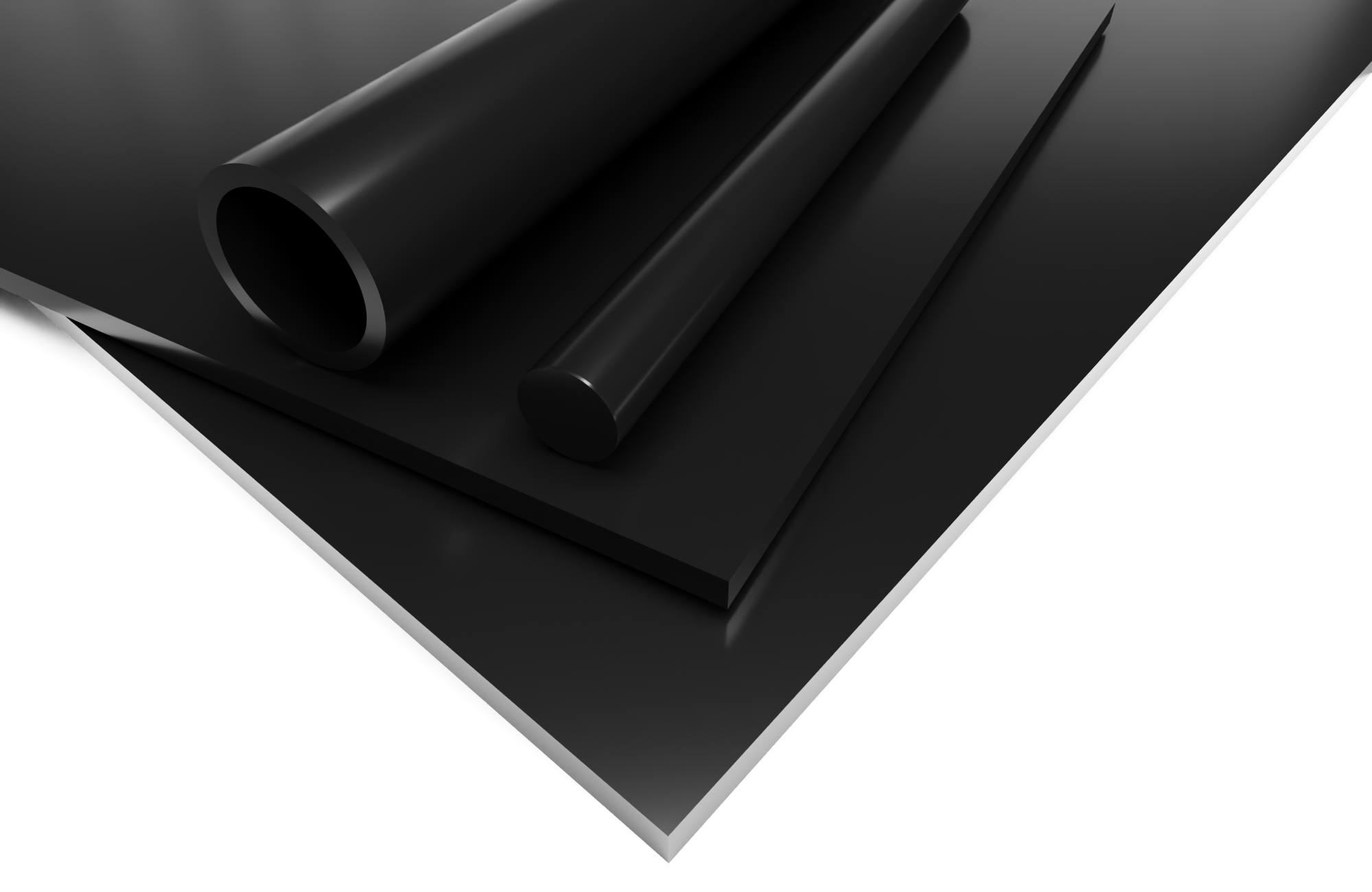 Black
* other colour and material design on request
Advantages of the material
good toughness

very good noise and vibration absorption

very good sliding properties

high abrasion resistance

high mechanical strength combined with high impact strength

excellent machinability

good adhesion properties
Modifications
PA6 – natural, colour design – black, blue, red, yellow, green, ocherous

PA12 – natural

PA46 – brown

PA66 – natural, colour design – black
Design type
Standard dimensions
sheets – size 1,000 x 2,000 mm, thickness 1-150 mm / we can also supply additional cuts on request

rods – length 1,000 mm, diameter 10-200 mm

tubes – length 1,000 mm, inner diameter from 20 mm, outer diameter up to 250 mm
Other dimensions on request.