Choose from a wide range of our sealing plates AFG® a AFH®
Sealing Plates for Industrial Applications
AFINIS Group® offers a wide range of seals and sealing technologies. Within the AFINIS TRADE® product line, we offer a wide portfolio of sealing plates with the AFG® label. The plates can be used in the production of seals for applications all industries.
OUR OFFER OF SEALING PLATES
WHY
ASBESTOS-FREE PLATES?
Fibre-rubber asbestos-free plates are designed for various applications in a wide range of industries. They are suitable for industrial equipment that requires specific seals, such as sealing plates resistant to steam, water, cooling liquids, basic chemicals or oils, as well as plates resistant to brittleness or with the ability to preserve its flexibility at high temperatures.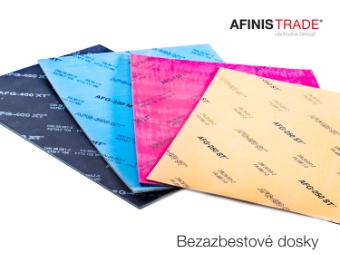 BENEFITS of asbestos-free boards
simple machinability
excellent price-performance ratio
preservation of elasticity at high temperatures
We offer 4 types of non-asbestos fibre-rubber sealing plates – AFG-400 XT®, AFG-330 MT®, AFG-250 ST® and AFG-150 LT®.
WHY
BIAXIALLY-ORIENTED PTFE PLATES?
Modified PTFE is a higher quality, more powerful and efficient version of standard PTFE, which is a powerful synthetic material. The main advantage of modified PTFE is better chemical resistance, minimum cold flow and minimization of material overflow at high screw tightening. At the same time, it is characterized by high stability that prolongs its service life and thus reduces the cost of replacement during downtimes resulting in financial savings.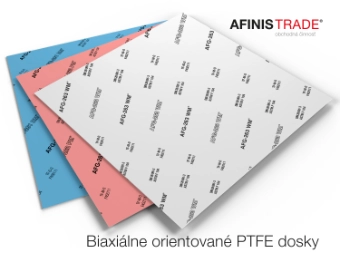 BENEFITS of biaxially oriented modified PTFE
excellent chemical resistance (pH 0 – 14)
minimum cold flow
minimizes overflow of material when tightening the screw
possibility of use in combination of high pressure/temperature
temperature range from cryogenic temperatures -260°C to +260°C
excellent dimensional stability under thermal stress
electrical insulating properties
high resistance to abrasion, weathering and UV radiation
We offer a whole range of high-performance biaxially-oriented sealing plates with different fillers – AFG-261 BM®, AFG-262 PM®, AFG-263 WM®, AFG-264 EP®, AFG-265 WS® and AFG-266 IM®.
WHY
GRAPHITE PLATES?
Graphite plates make a perfect solution for demanding applications at high temperatures which are common for chemical and petrochemical industries. Sealing graphite plates are made of highly pure expanded graphite. They can be reinforced with a spiked stainless steel insert, smooth nickel or aluminum foil or coated with a protective polymer foil on both sides.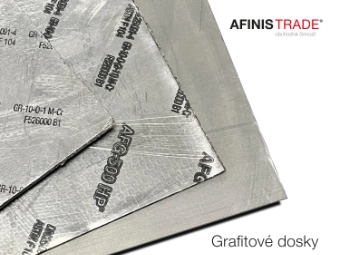 BENEFITS of graphite boards
heat resistance
steam resistance
possibility to reinforce with an insert
In our product portfolio, you will find 5 basic types of graphite sealing plates – AFG-500 HP®, AFG-500 HT®, AFG-500 UF®, AFG-500 NI® and AFG-500 AL®.
WHY
INSULATION PLATES?
Insulating sealing plates are designed for thermal insulation, protection against electric discharge or during the process of welding. Their density is several times higher than that of glass, ceramic, fibrous boards or felt, which makes them suitable for a wide range of applications. Thanks to their composition, they can be easily processed by cutting or punching and thus used in a great variety of industries.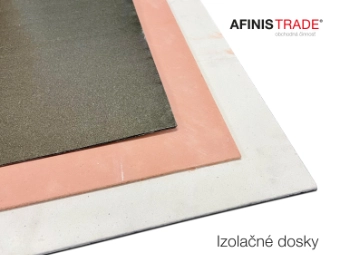 BENEFITS of insulating boards
high heat resistance
easy machinability
wide use
We offer 5 basic types of insulating sealing boards – AFH-750 NEFALIT 5®, AFH-850 NEFALIT 7®, AFH-900 MS®, AFH-1000 MILLBOARD® and AFH-1200 NEFALIT 16®.
We can deliver all the offered sealing plates in standard and non-standard sizes upon request. At the same time, we can make a custom-made seal according to your requirements, based on a drawing, as well as samples, exactly for your application.
WANT TO LEARN MORE ABOUT OUR SEALING PLATE?
CONTACT US! HERE
WE WILL BE HAPPY TO ANSWER ALL YOUR QUESTIONS AND OFFER YOU
A TAILOR-MADE SEALING PLATE,
EXACTLY FOR YOUR APPLICATION!