Summer is in full swing and we have a great summer sale for you!
If you buy more than €50 worth of products in our AFINIS Point retail store at Žitná 1 in Bratislava by August 31, 2023, you will receive a practical SUMMER MIXTURE for Kristallklar Premium windshield washers as a gift for FREE!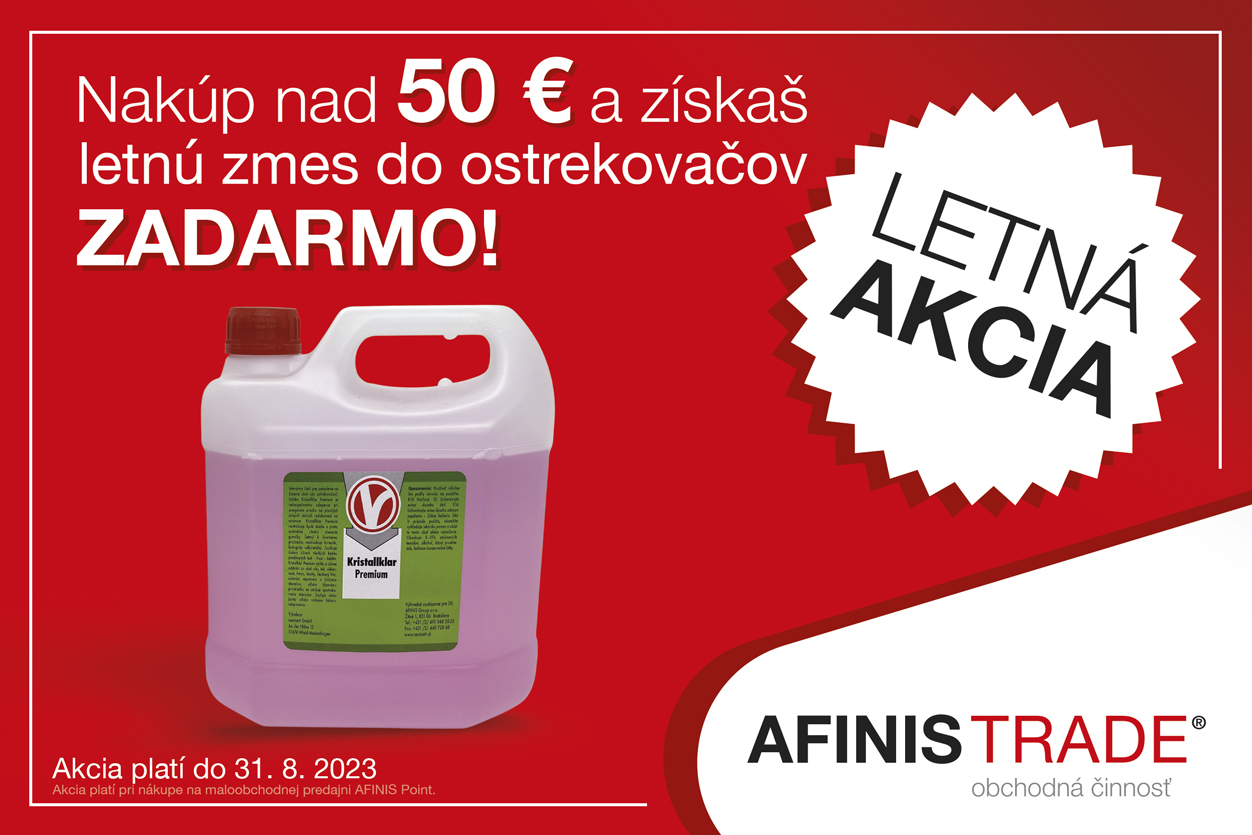 The summer mixture for washers comes from the high-quality German car cosmetics brand Nextzett, which we distribute as part of our AFINIS TRADE® product line.

Kristallklar Premium quickly and effectively removes oil, grease, silicone, wax, insects, smudges, smudge film from the glasses, and also removes the rattling and screeching of wipers. Due to the smoothness of the product, it reduces the wear of wipers. It neutralizes acid rain and therefore optimally protects wiper blades. The mixture does not contain formalin and is therefore friendly to our environment.

So definitely don't miss this event, we look forward to seeing you!