Season for v-belts
Growing season and mowing season have come! Summer is in full swing while gardening and agricultural activities are booming.
As part of our AFINIS TRADE® product line, we offer you a wide range of V-belts largely used in the agriculture sector:
• V-belts for lawnmowers and other garden equipment
• V-belts for harvesters, tractors and attachments
• V-belts for other agricultural machinery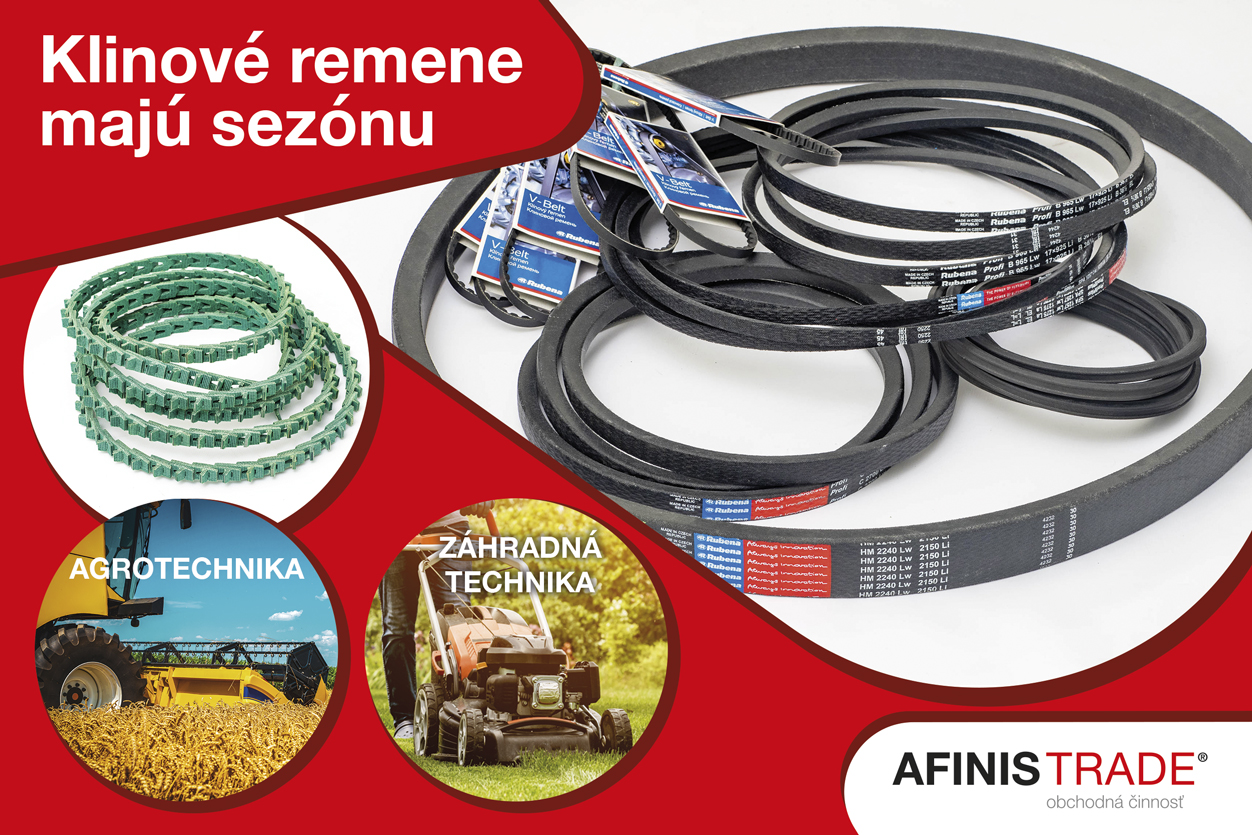 Gardening and agricultural machinery are often exposed to demanding conditions they must withstand during operation. Whether it is dust, stones, soil, stray crop residues or extreme weather conditions, sun or rain.
ADVANTAGES OF V-BELTS OFFERED BY AFFINIS
• wide range
• different material design
• high-quality durable materials with a long service life
• high transmission capacity
• low maintenance requirements
• excellent adhesion, which accelerates heat dissipation
• resistance to impact loads
• antistatic, resistance to oil and heat
• excellent performance under variable load
We will be glad to advise you and select the right V-belt that meets your requirements depending on your equipment and the conditions to which it will be exposed. We will recommend you the ideal solution for your application.
Visit our store or contact us by email or phone. We will be happy to advise you!
www.afinisgroup.sk