3D printing is becoming very popular these days and our customers can also make use of this technology, i.e. if there's a component they cannot find or replace or just want to save money. There are many types of 3D printing, however, our company offers you advanced FDM 3D printing within the AFINIS FLEX® product line.
The Slovak term 3D printing is a free translation of the English term 3D printing and for many it represents the technology of the future. A three-dimensional printer can, simply put, create a product of any desired shape through layering according to a fairly simple drawing or description.
Although 3D printing is generally considered as expensive, it is not true anymore. In fact, it has become an affordable and extremely fast method of producing prototypes, spare parts or series production.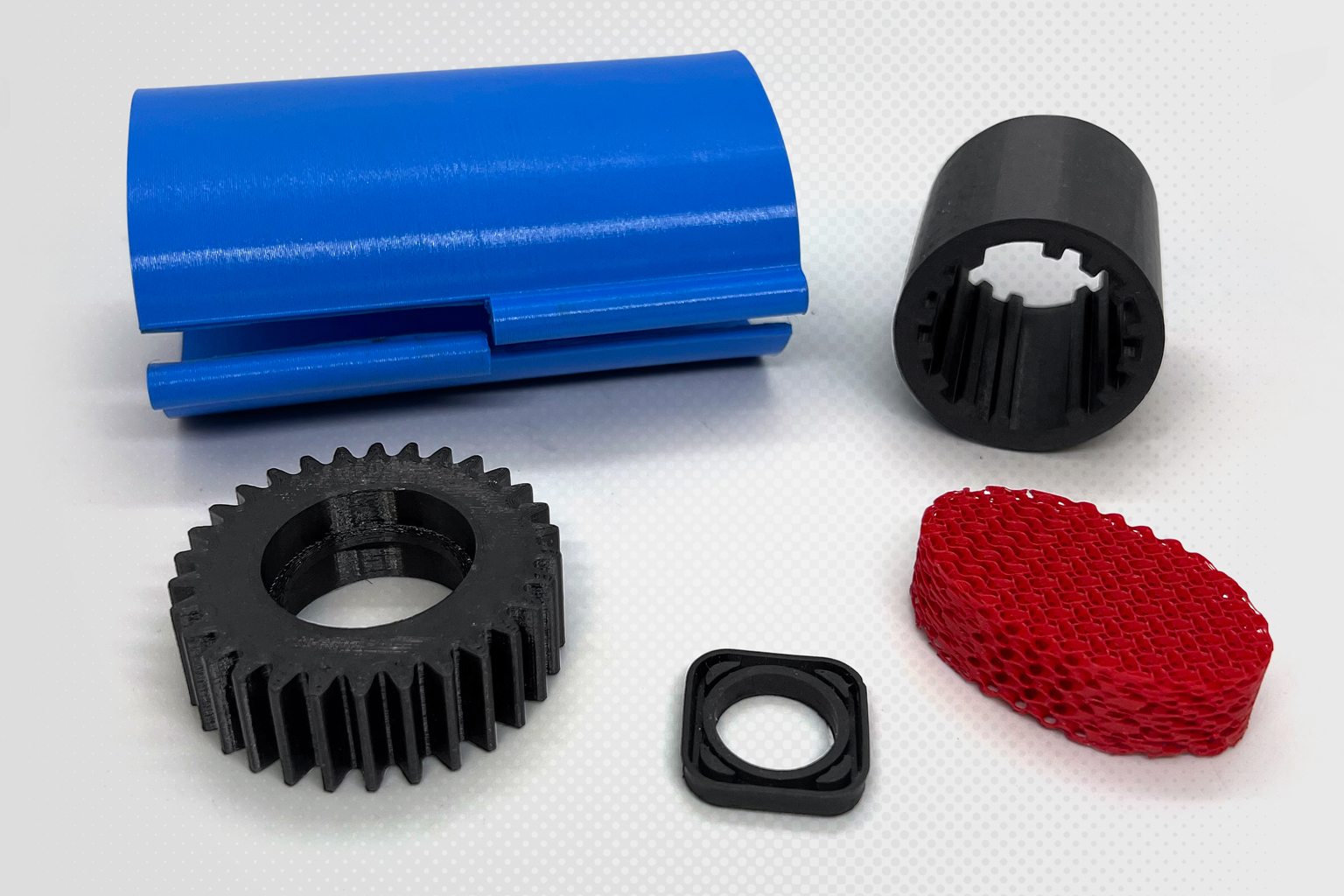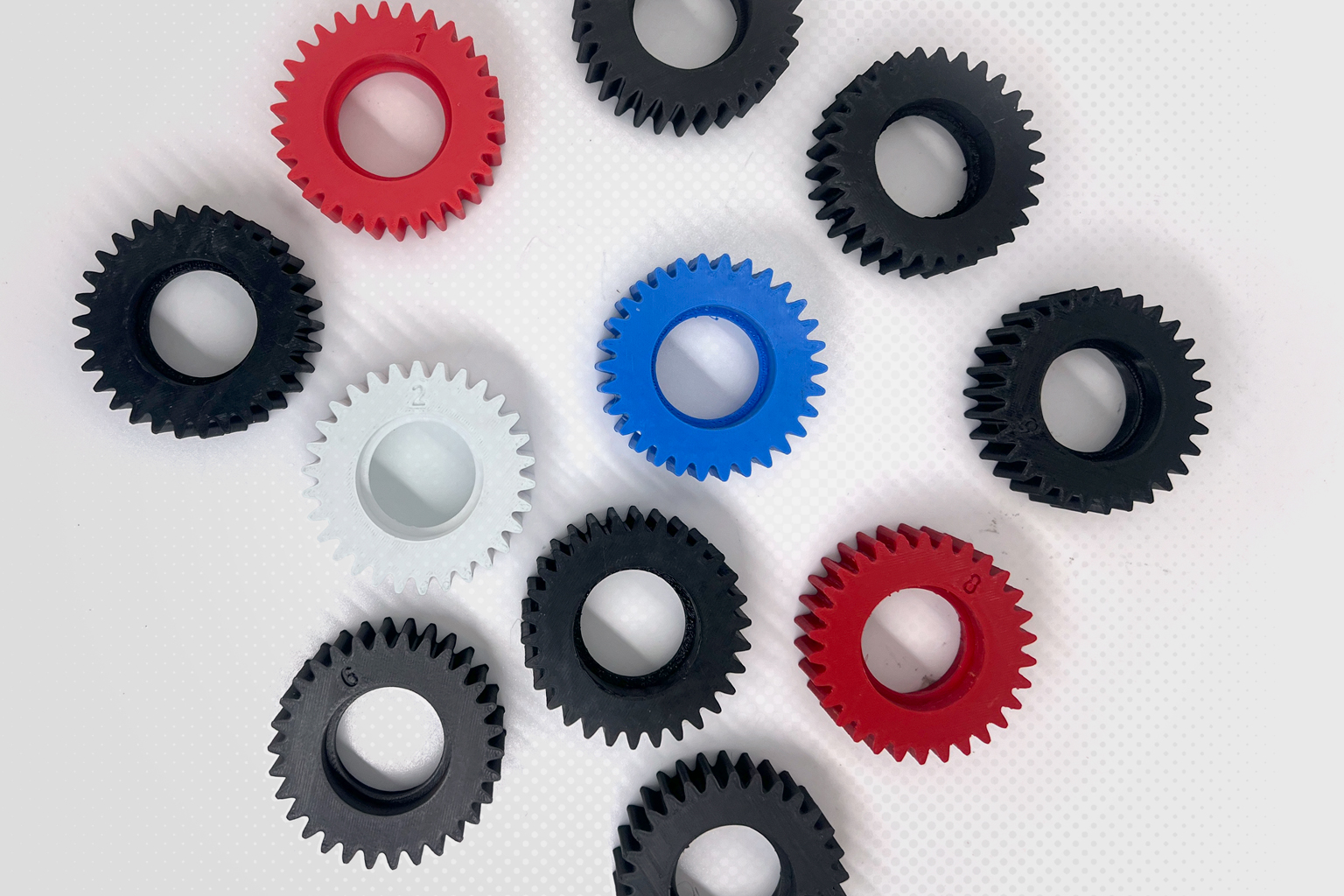 Modern, fast, efficient and ecological
3D printing can be used in various industries – from construction to medicine to art. Its main advantage is the capability to produce complex objects rapidly with high precision. Another advantage of 3D printers is the fact it can process a variety of different materials depending on the form of 3D printing. In general, the most common materials for 3D printing are plastic, metal, ceramics as well as organic materials.
Additional benefit of 3D printing is also the minimal amount of waste that is produced during the production of three-dimensional objects. Hence, it might be considered as a more ecological form of production.
Industrial 3D printers have become a suitable alternative to traditional production technologies in plastic manufacturing and have become part of the digitization process of many companies.
Why FDM 3D printing?
Afinis Group® offers its customers advanced FDM (Fused Deposition Modeling) 3D printing within the AFINIS FLEX® product line, which is also one of the most common forms of 3D printing. It gradually layers thermoplastic material in the form of molten wire or filament, which in the end of the process results in the creation of a full 3-D object with excellent mechanical properties and chemical resistance.
The FDM printing process begins with the creation of a 3D model in design software and then is transformed into a format apt for the printer. Subsequently, a suitable material is selected, which is heated to melting temperature. The printer then uses mechanical movement to draw the object precisely based on the digital model – layer by layer, with each layer drying and solidifying immediately after it is created.
FDM printing has several advantages. It is an affordable form of 3D printing thanks to economical materials. Although it is not ideal for the production of large and complex parts, it is suitable for the production of prototypes and smaller series of production.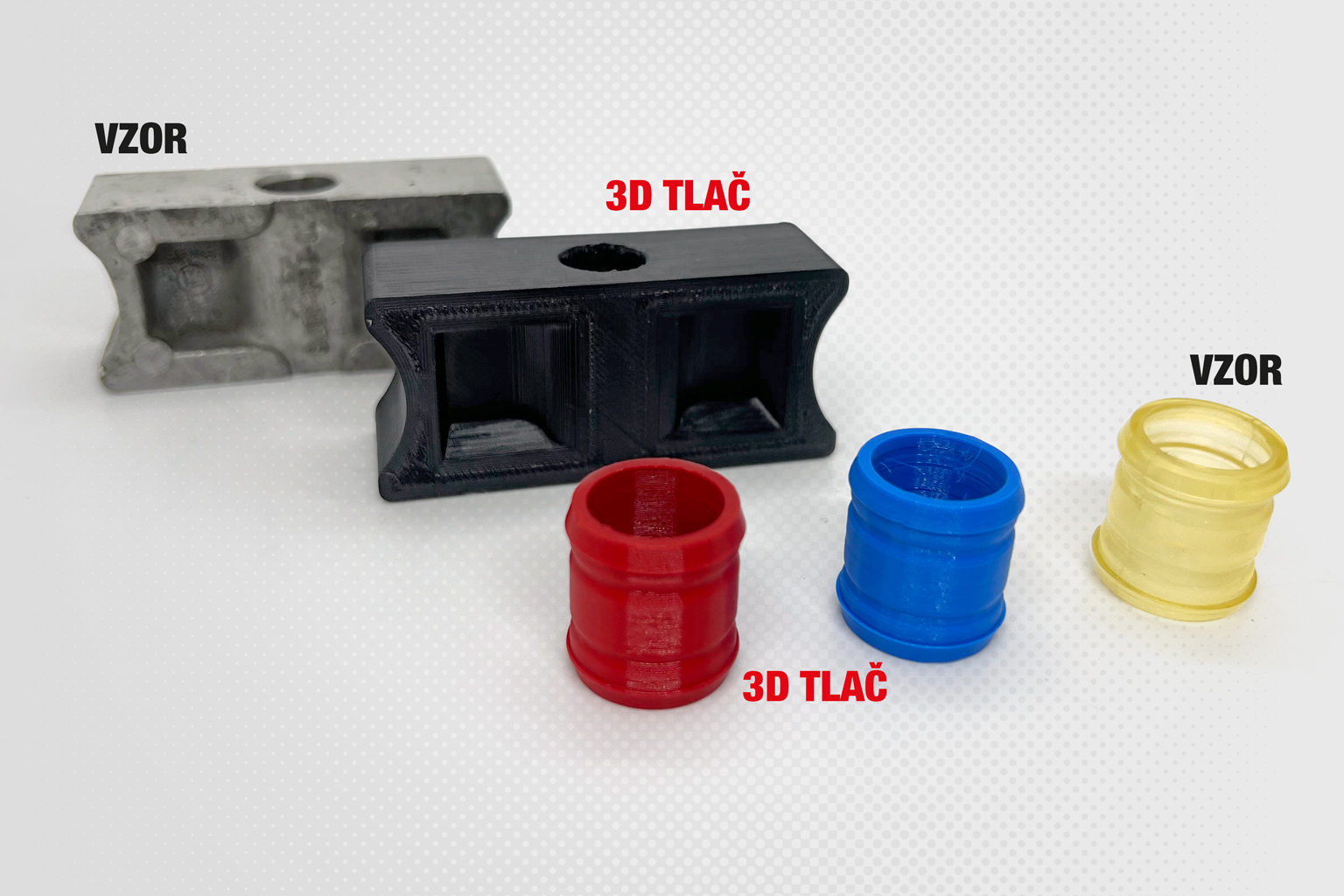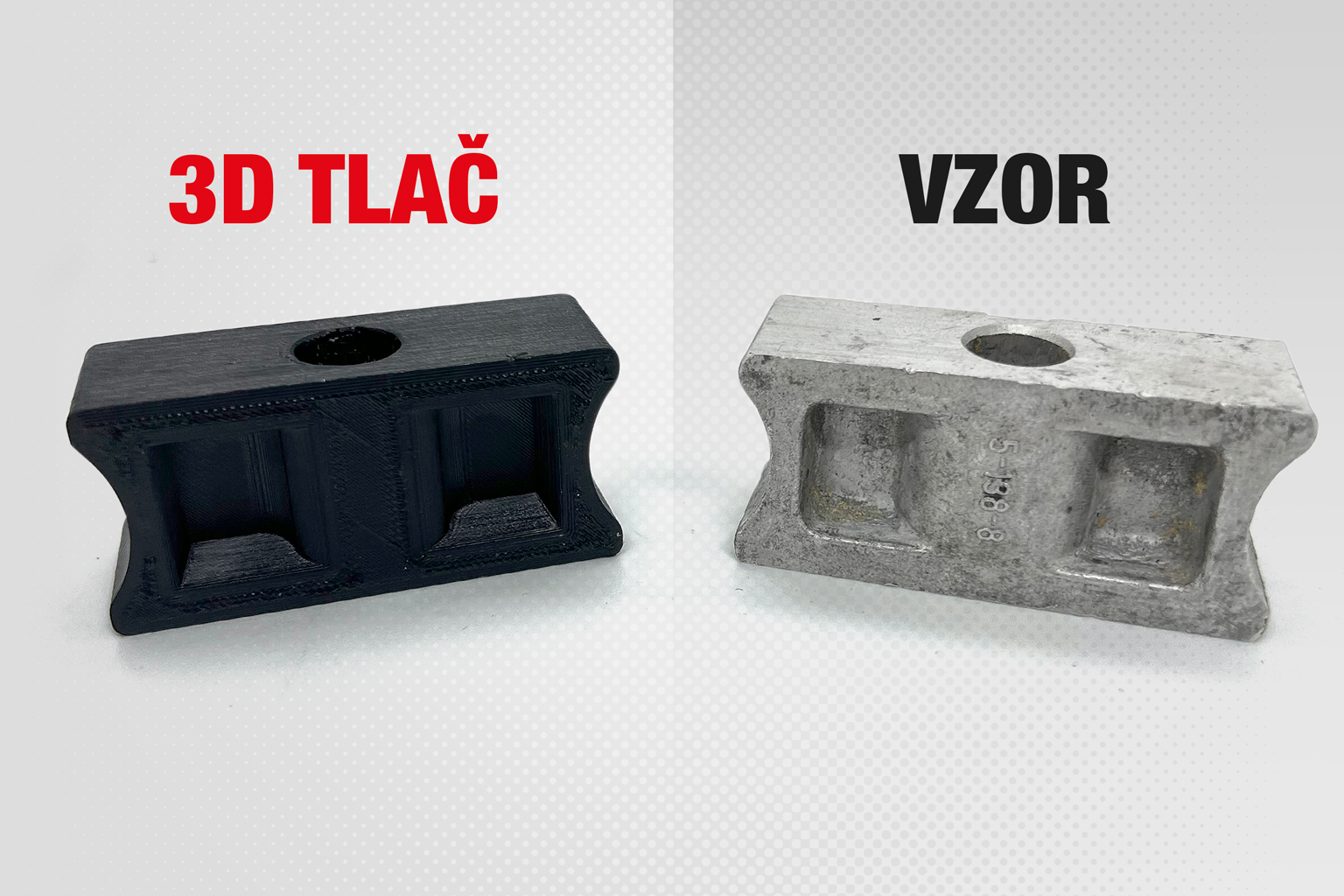 FDM printing by AFINIS Group®
Are you missing a part that you can't replace or simply want to save money on production costs? Send us a sample, 3D model, drawing documentation, sketch or simply a description of what you need the part for and we will prepare a 3D design for you. 3D printing with us is fast as we produce parts from 1 piece and deliver them to you all over Slovakia.
And what about the material design? We produce parts from more than ten types of plastics, including PLA, PETG, ABS, ASA or PA12 and others. The material can be biodegradable, recycled or ecological, all depending on what qualities you request. We will help you to choose the right material for your 3D part which will make it more flexible, more resistant to thermal or chemical exposure, resistant to friction, abrasion and vibrations. We print 3-D parts with the maximum dimensions of 220 mm (width) x 220 mm (length) x 270 mm (height).
WANT TO LEARN MORE ABOUT 3D PRINTING? CONTACT US AND WE WILL BE HAPPY TO ANSWER ALL YOUR QUESTIONS AND PREPARE YOU A TAILOR-MADE 3D DESIGN.