50% DISCOUNT ON HOSE CLAMPS AT AFINIS POINT STORE
YOU WILL FIND THE HOSE CLAMPS YOU NEED
At AFINIS you'll find the right hose clamp for your application whether it is plumbing, fixing cars, crafting, boating, you name it. We offer hose clamps in different sizes, grades, and materials.
Hose clamps are designed to secure a hose over a fitting. Clamps can be made of stainless steel, acid-resistant and galvanized steel (W1, W2, W3).
The use of hose clamps is really wide. They are used for connecting water cooling pipes, non-pressure and pressurized fuel pipes and ventilation systems, but also oil lines, or for connecting lines for sanitary applications as well as in the field of machine production, but also in household appliances or in commercial vehicles.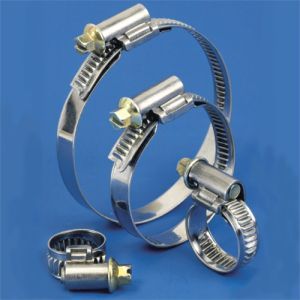 At Afinis Group®, we offer a wide range of hose clamps with diameters from 5 mm to 355 mm within our AFINIS TRADE® product line. Now with an additional 50% discount on almost all types of clamps while stocks lasts.
So don't hesitate to stop by at our AFINIS Point store at Žitná 1 in Bratislava and we will definitely find the right hose clamps for your needs.