PRACTICAL SET FOR MAKING O-RINGS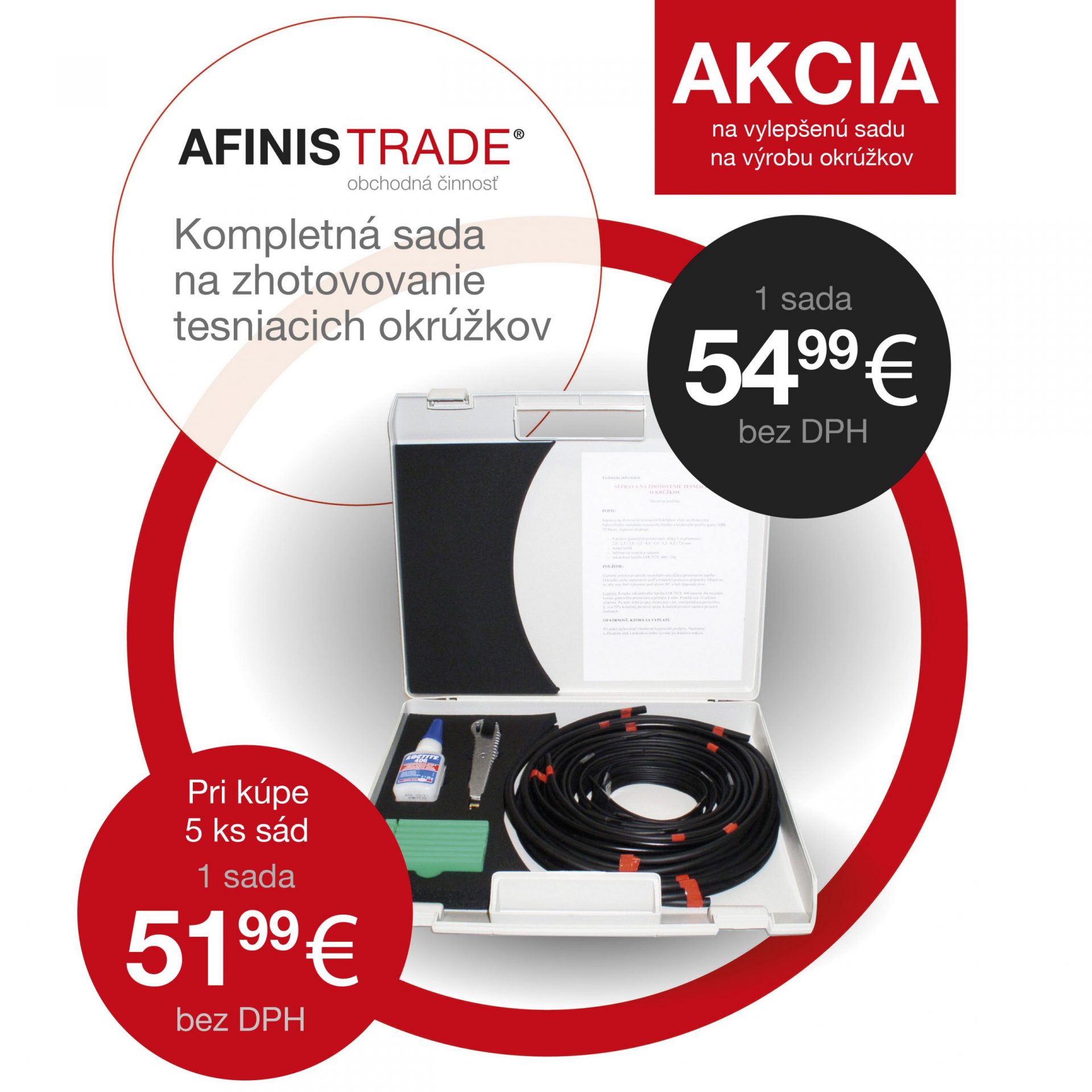 Complete set for making sealing rings
1set 54,99 without VAT
5 sets 51,99 each without VAT
Other discounts are excluded. The special offer lasts until November 18,2022. Please contact our sales representatives for further details.
If you want to save time and money, we have an excellent offer for you! Until November 18, 2022, you can puchase a practical set for making sealing O-rings at a special price of 54.99 euros without VAT for 1 set or at a special price of 51.99 euros without VAT when buying 5 sets.
The kit is used to make any static sealing ring from a circular semi-finished product – technical rubber NBR hardness 70 Shore. Thanks to which you can make your own customized O-ring.
The set includes:
– 9 types of rubber semi-finished products 3 m long,
– diameters 2.0 / 2.5 / 3.0 /3.5 / 4.0 / 5.0 /5.5 / 6.0 /7.0 mm
– cutting knife
– template for cutting and binding
– LOCTITE 406/20g instant glue
Take advantage of our limited-time offer and stop by at our AFINIS Point retail store, Žitná 1 in Bratislava or contact us by phone or e-mail. We are looking forward to seeing you!