SPECIAL OFFER
for LOCTITE SF 7063 Universal cleaner!
CLEANING COMPONENTS HAS NEVER BEEN EASIER! BUY 2 LOCTITE SF 7063 UNIVERSAL CLEANERS AND
GET 1 FOR FREE

.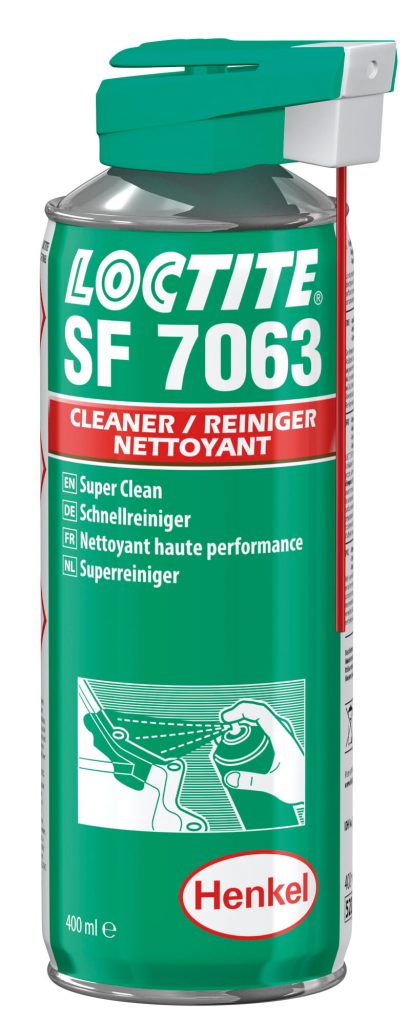 Do you use LOCTITE adhesives? If yes, then LOCTITE SA 7063 cleaner is exactly what you need. It is designed to degrease any surface or machinery component. It is a solvent-based cleaner and the product leaves no residue. LOCTITE 7063 removes most greases, oils, lubrication fluids and metal cuttings.
BENEFITS OF LOCTITE SF 7063:
● Removal of most greases, oils, lubrication fluids, metal cuttings
and fines from all surfaces
● Leaves no residue
P

ay less, buy more!
Purchase 2 LOCTITE SF 7063 Cleaners 400ml get

1 free of charge!
We will be happy to see you in our AFINIS Point shop on Žitná street
in Bratislava.